When speaking of vacation, Bali first came to my mind. After watching the movie "Eat, Pray, Love", I had been holding a fantasy on Bali with its refreshing sea and inspiring mountains. Thus I planned this sweet trip with my BFF. For the purpose of relaxation, we didn't put many spots in the itinerary; rather, we spent a long while at certain places to deeply take in their essence.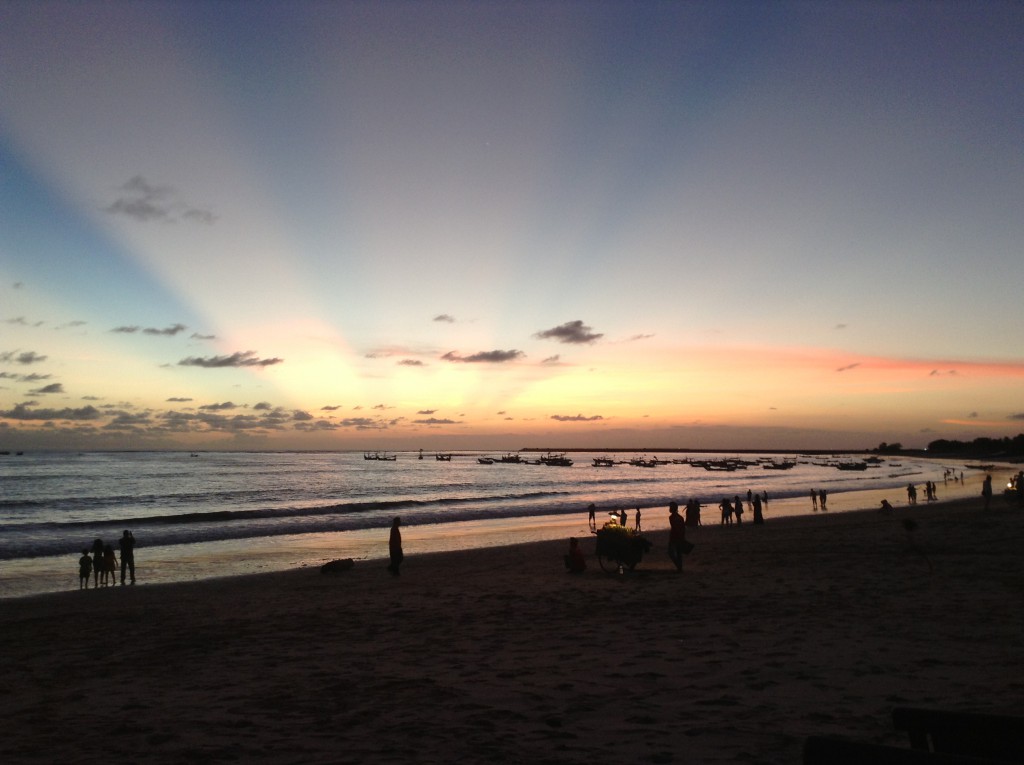 Before kicking off our trip, we exchanged money for preparation. I felt like a millionaire while holding these cash in hands.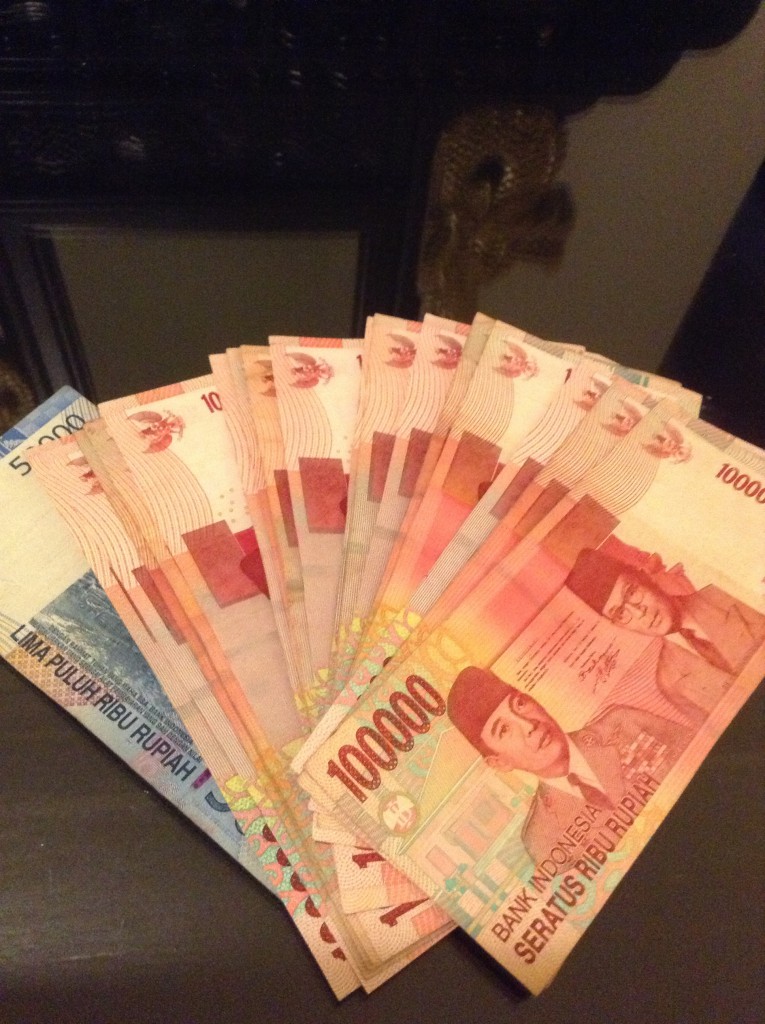 Since we stayed at the hotel a few steps away from the beach, we had free access to the facilities and picturesque view. The best thing was you'd indulge yourself in this background at any moment either sunbathing or grabbing a drink. While the waves hit the sand regularly, singing a lullaby, clearing our mind, we were intoxicated with its pleasant voice.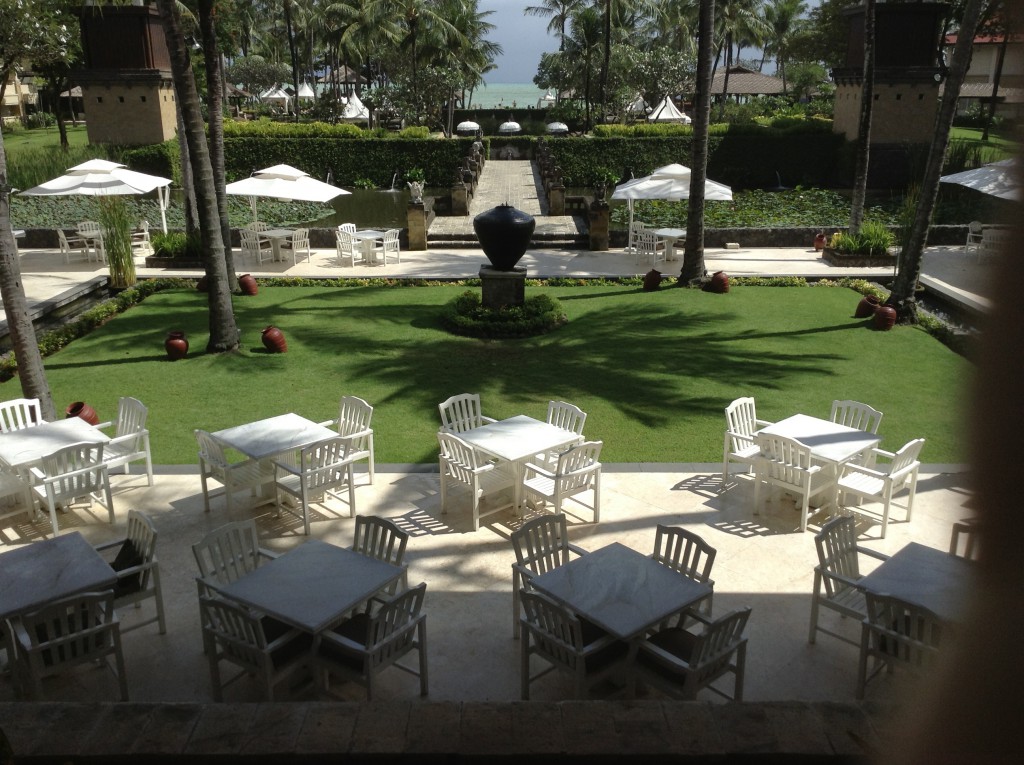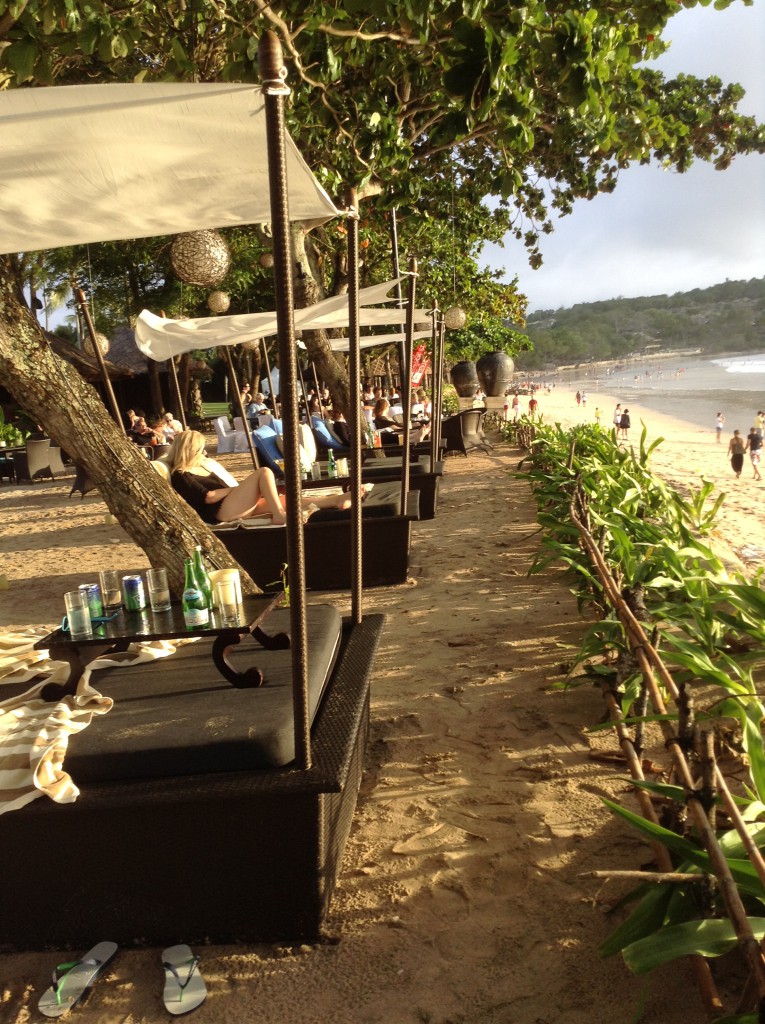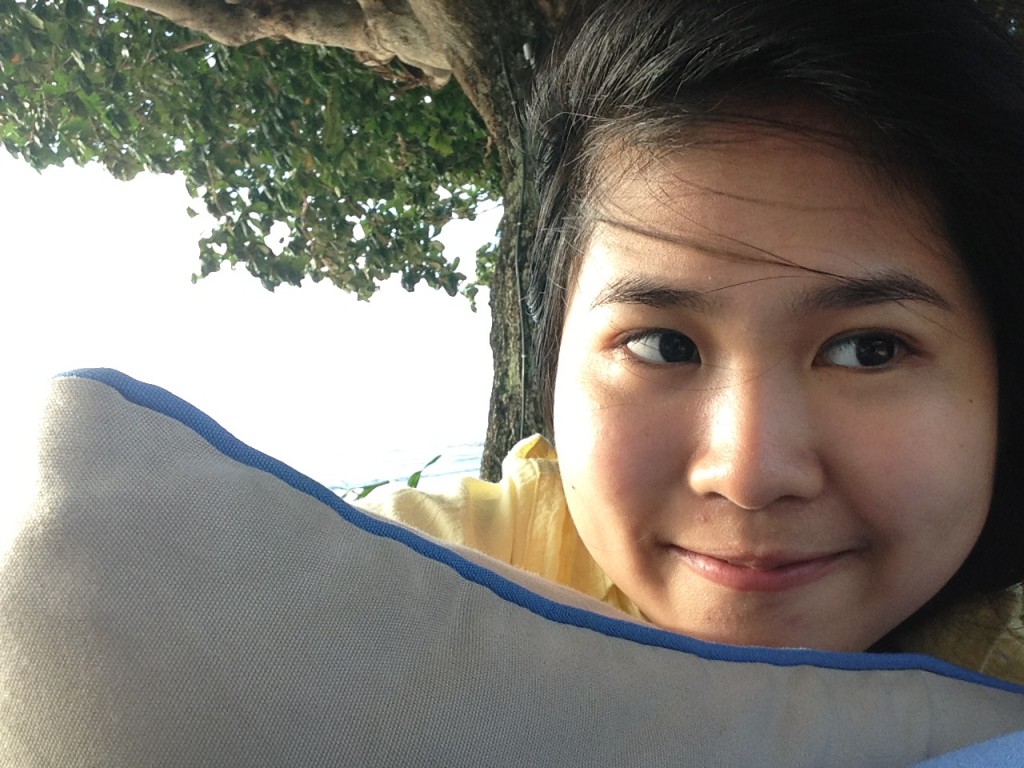 In order to seize every miraculous moment of sunset, we determined to dine on the beach, along the coastline. The background was as spectacular as movie that I didn't believe in real life. The seafood BBQ was also tasty-fresh and juicy. What more could I ask for while spending nice quality moments here with my BFF.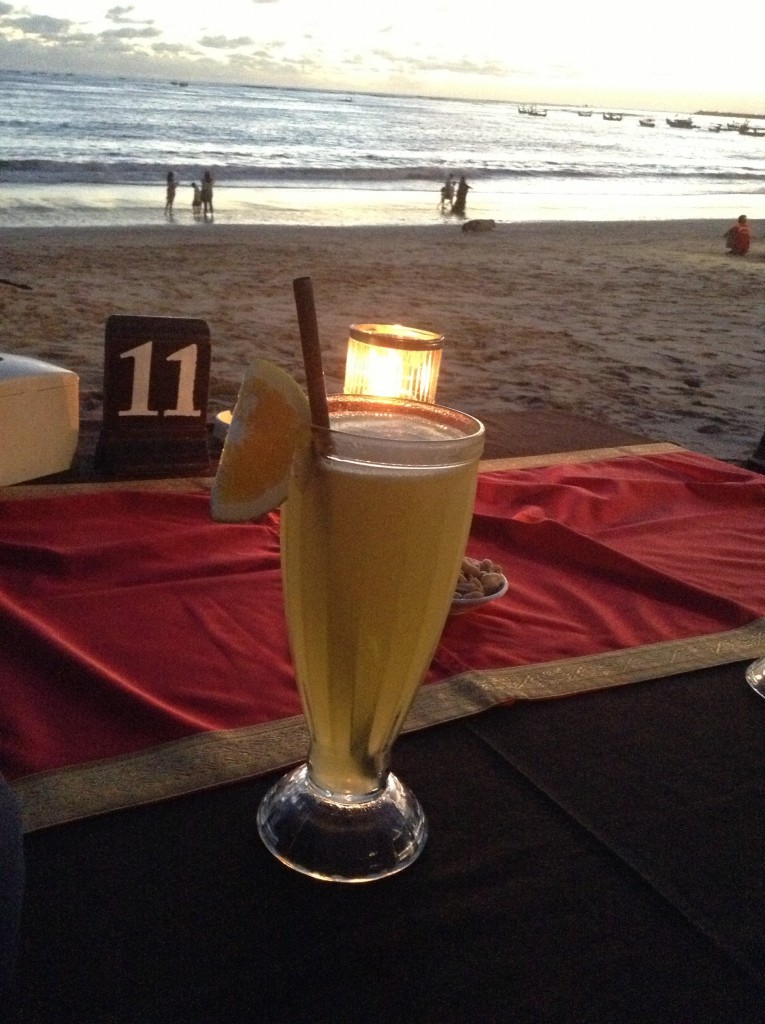 A live band also sang for us, in celebration of our arrival. Recognizing our hometown, they presented a Chinese song-Xiao Wei, in praise of a star-like beautiful lady, to us. I had to admit that we were flattered so we paid tips generously. What a smart scheme, dudes!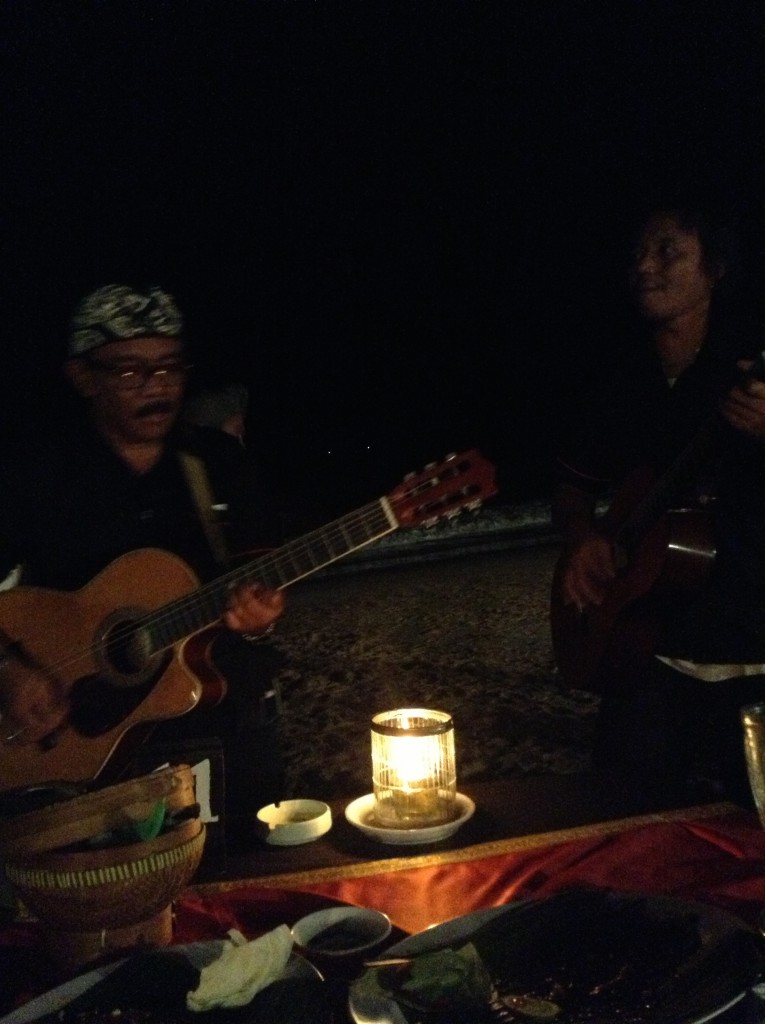 When lazily awakened by the tide in another morning, the extravagant breakfast buffet was something we didn't want to miss. Complete with omelette station, pancake/waffle station, noodle soup, local eats and sweets, we were delightfully satisfied with this long breakfast. Of course we had cups of freshly squeezed juice and Balinese coffee as the perfect ending.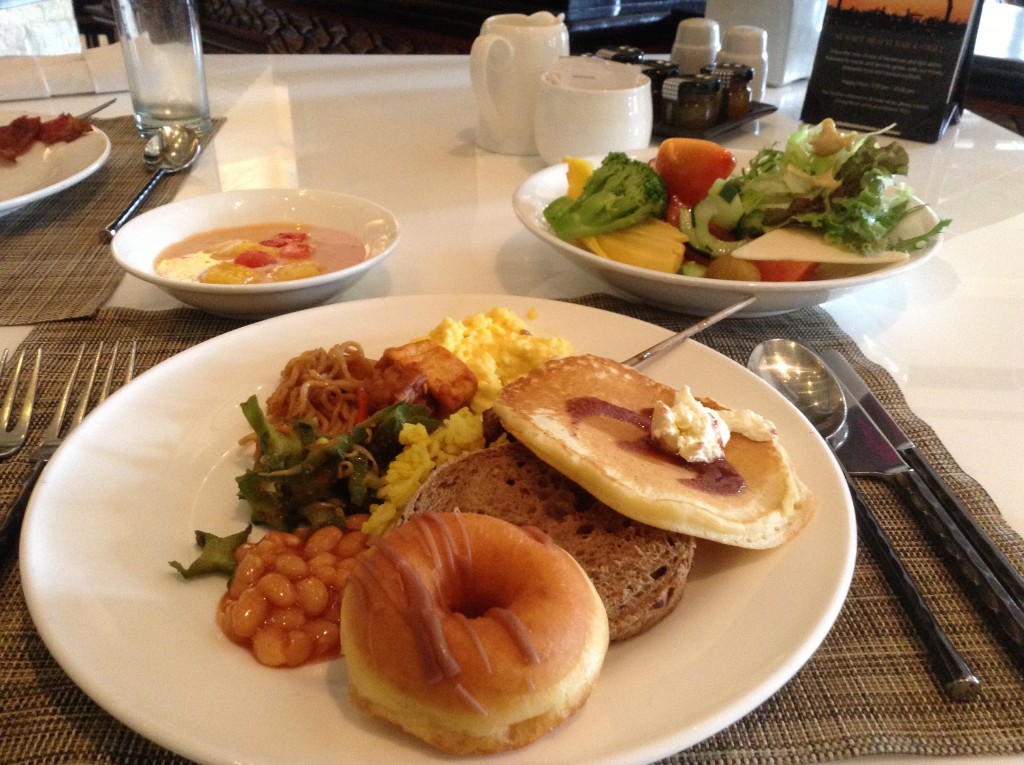 Unfortunately we met a shower when we ultimately finished our breakfast, so we spent some time walking around the high-end hotel. The oriental ornament struck me with a powerful blow, calming me down immediately and inspired me deeply. Quiescent and peaceful, I stood in front the candle and had a thorough contemplation.
Plumeria, hued as egg, was nicknamed as "Egg Flower". The easiest way to celebrate its  beauty was to pick one and put it in the hair.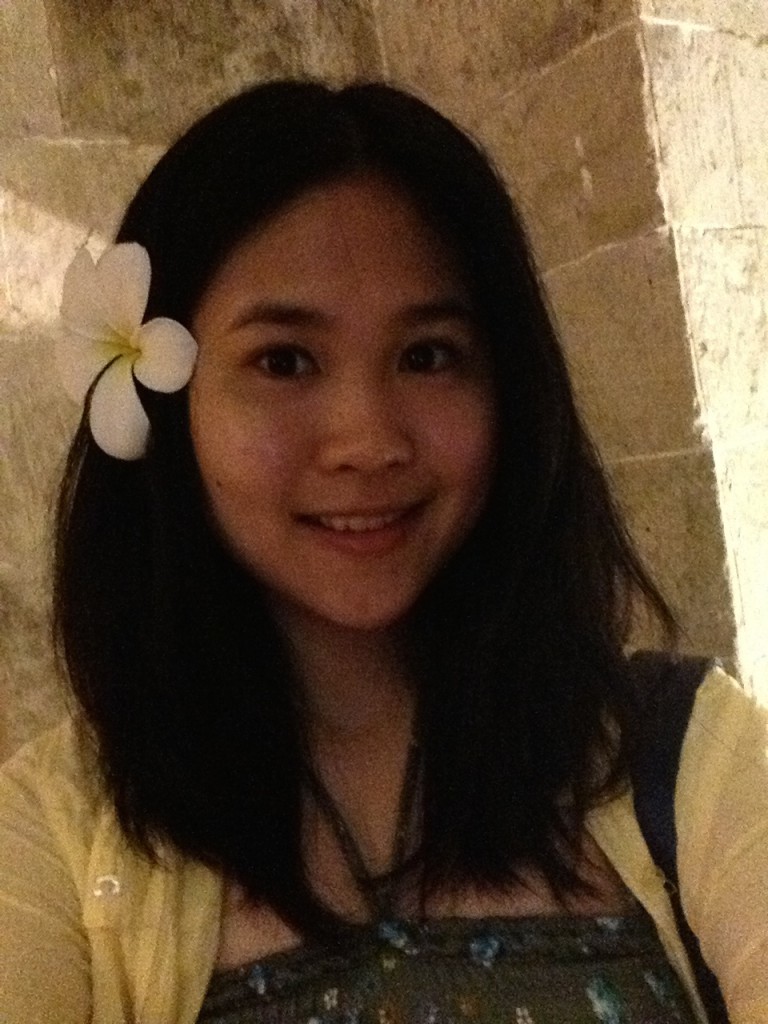 The shower ended, and so did our stomachs. We were ready for the next feast. In search for some local food, we got recommendation from the hotel porter. This cool restaurant, sitting above the pond, not only provided palatable food, but amusement.  With dozens of pavilions spreading around the pond, the restaurant served like a village. Due to the adequate space between each pavilion, customers enjoyed privacy without disturbance.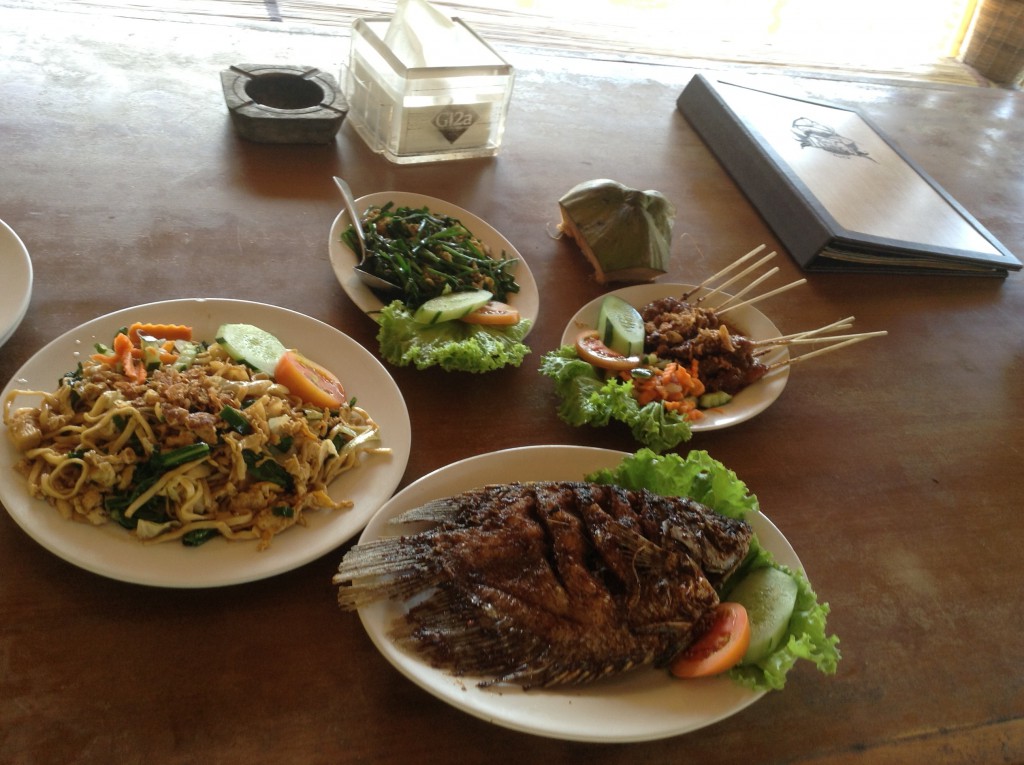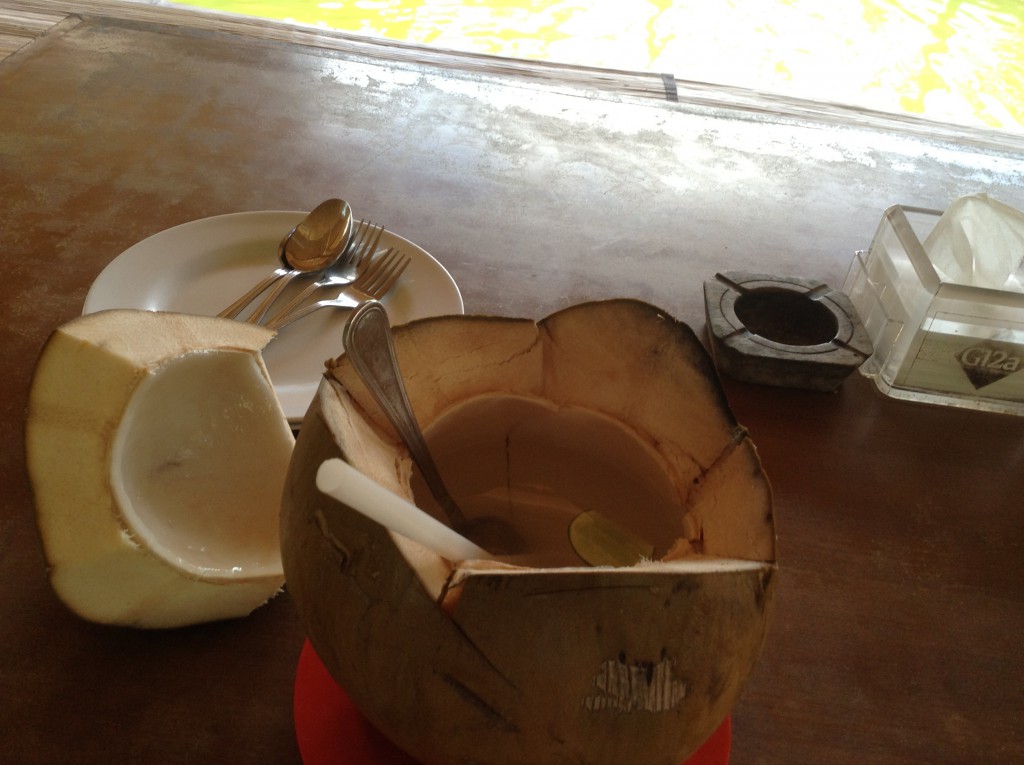 Mountains in Bali constructed a completely different climate. Lush and peaceful, mountains washed away our annoyance with its magical power. While strolling along the trails, we found couples of hallowed temples dotting about the mountain. By enshrining local gods, these altars bred rich culture and piety.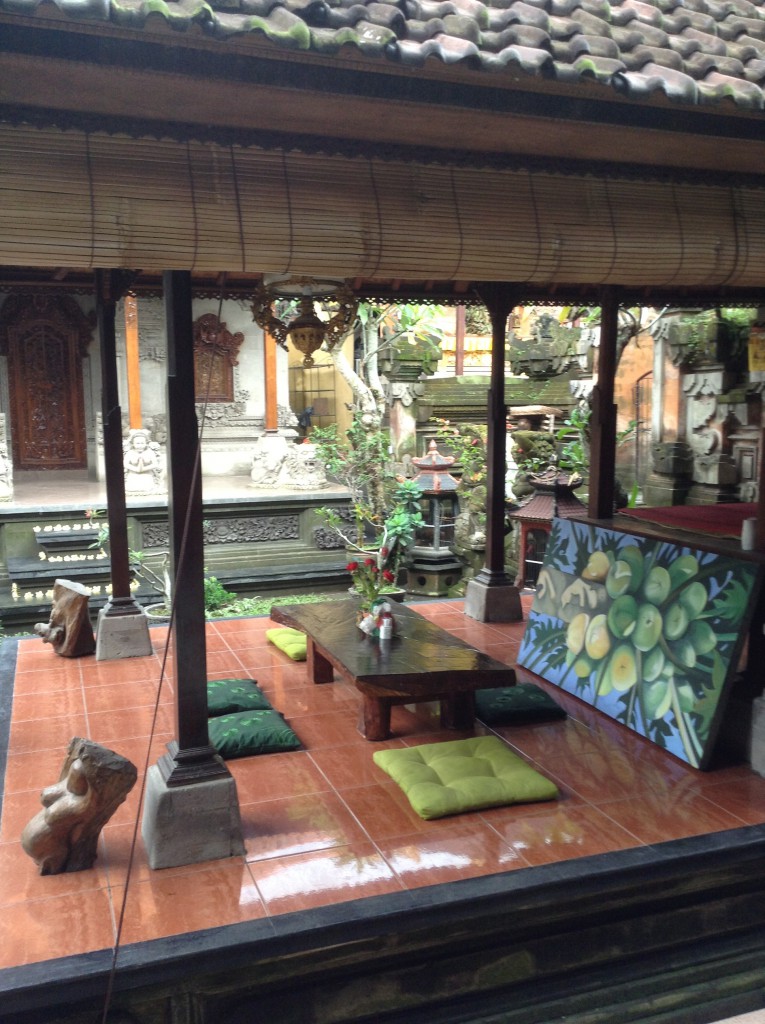 Here was where we ended our trip. By immersing in a private pool equipped by the villa, we breathed the air of freshness, and sang with goddess.