While our plane landed in Penhu, the glaring sunshine embraced us with its open arms. Penghu was extremely hot in summer with little shade, thus every citizen there owned perfect nature suntan without any color difference. In fear of sunburn, we were well-prepared to confront with the wild sunshine with a complete set of tools including sunscreen, hats, caps, coats, sleeves, umbrellas, sunglasses, and pants. To be honest, they occupied a huge amount of our luggages. But all the hard work paid back while we found ourselves immune to the sunbeam. Thanks to the generous sunshine, Penghu successfully built a positive first impression on me-passionate and hospitable. This small island was so adorable that I couldn't help but fell in love with it. The awaiting vigor refreshed me by replacing my annoyance with a delightful heart.
The infinite ocean, amazing and powerful, compasses the whole island. It provides me an easy access to it while it stands at the end of every road.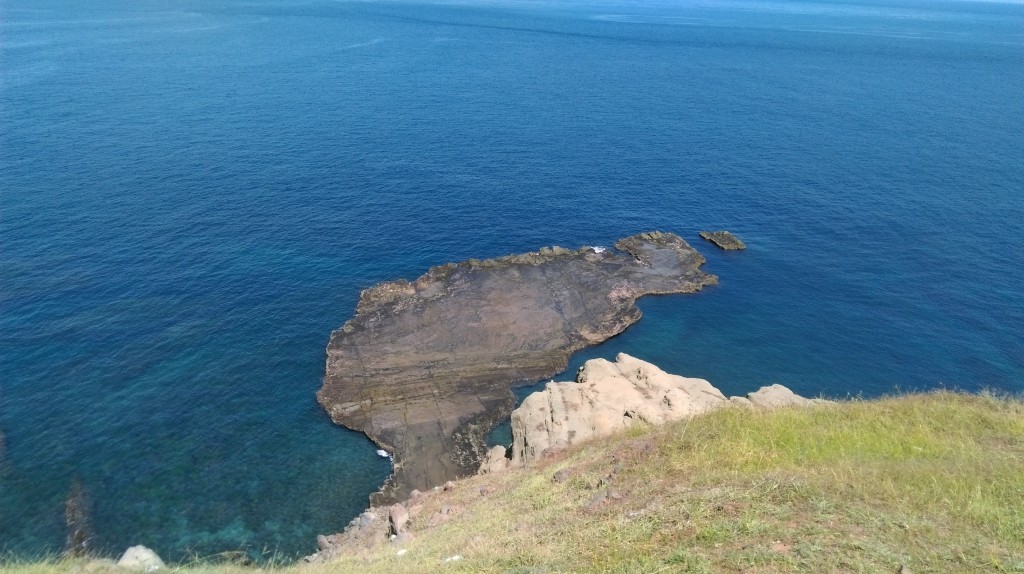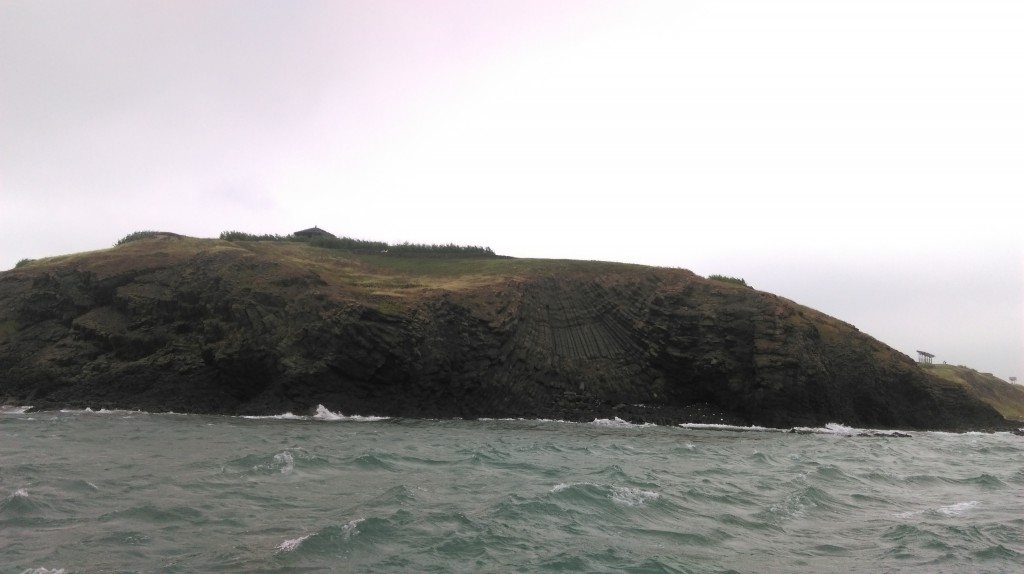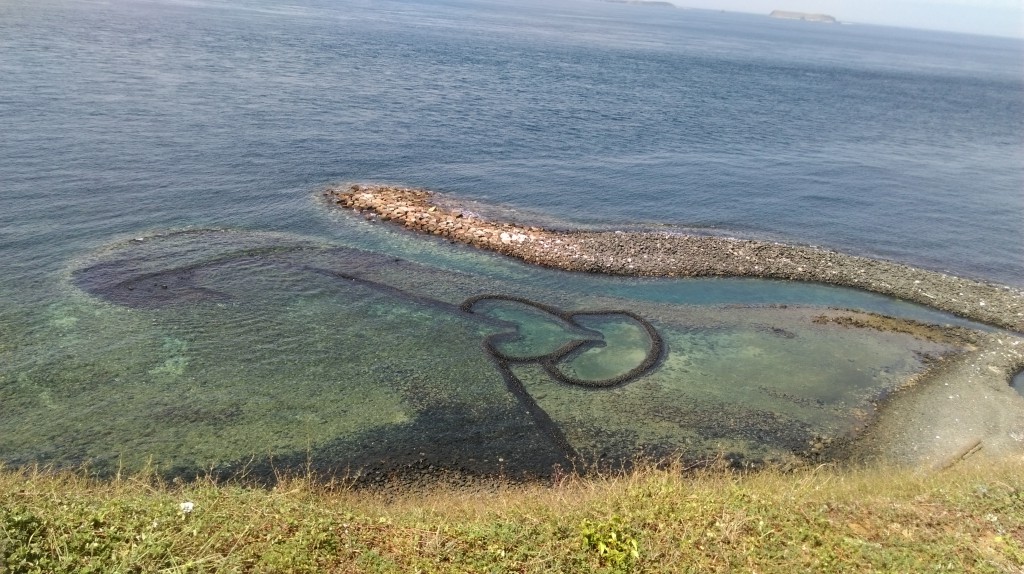 The interesting shape of stones, mimicking a number of items, created a series of folklore. It asked for great imagination to associate the nature to the human world. The top one may ring a bell to Taiwanese since the shape is highly similar to the shape of Taiwan island. The middle one was a pleated skirt with dozens of folds curving upon. Pleated skirt is common in high school uniform, so it contains a sharing memory for those who have attained high school. The bottom one was double-heart of stacked stones. With its exquisite design, it is meant to catch fish in correspond to the tides.
Unfortunately I never like the folklore circulated among local citizens. It was said that there was a wife standing along the beach welcoming for her husband's return from the ocean. She repeated it every afternoon until one day her husband did not show up. Upset as she was, she yet believed there might be some chances to meet her husband in the heaven, therefore she committed suicide by jumping into the sea. Sadly she failed to meet her husband since he was not dead yet. Where was he? He leaded a new life by remarrying with a young lady in China. The upset wife turned into a stone lying along the beach, awaiting for her husband's return. I think the story did not have to turn into a tragedy as the folklore formula usually runs.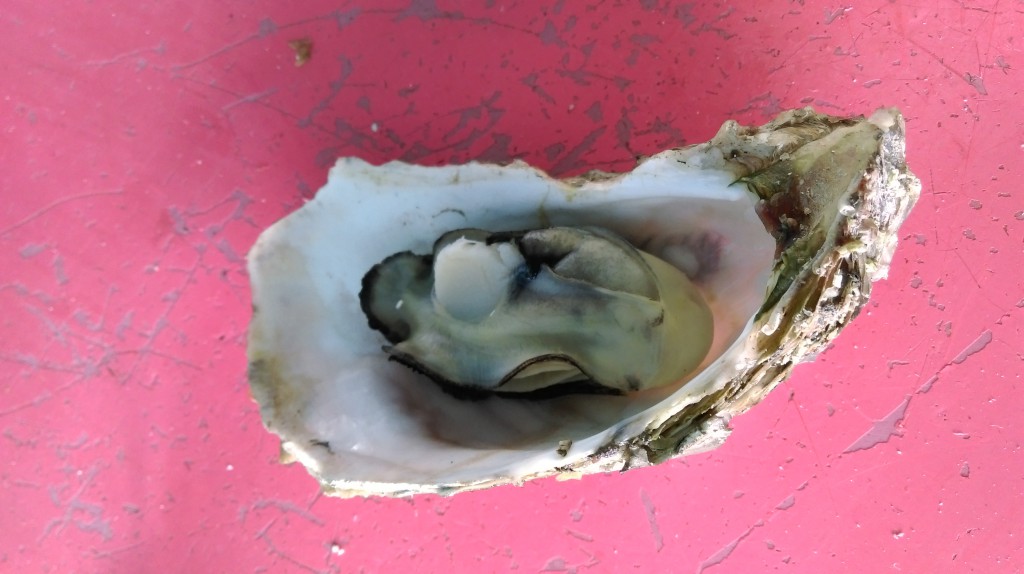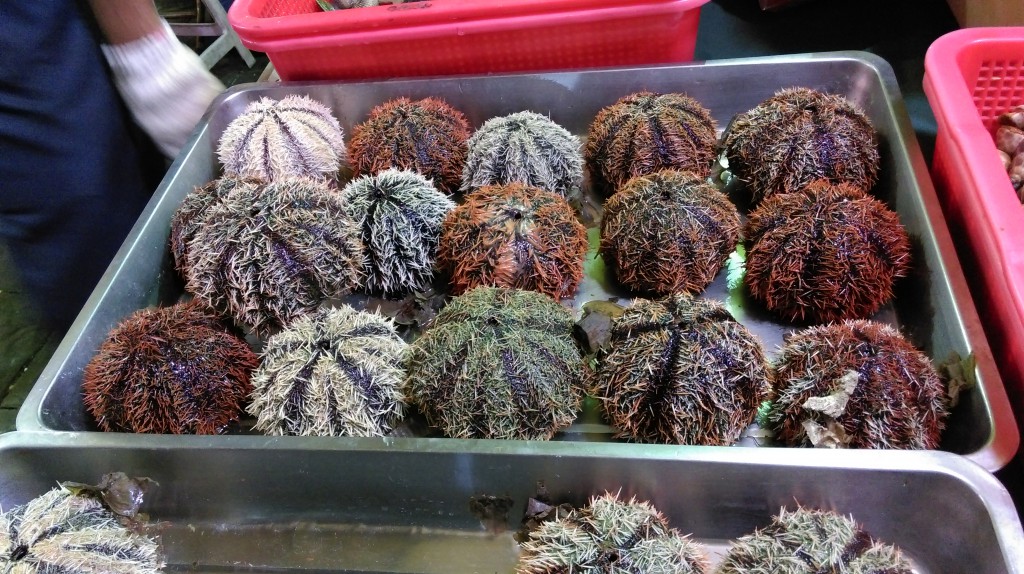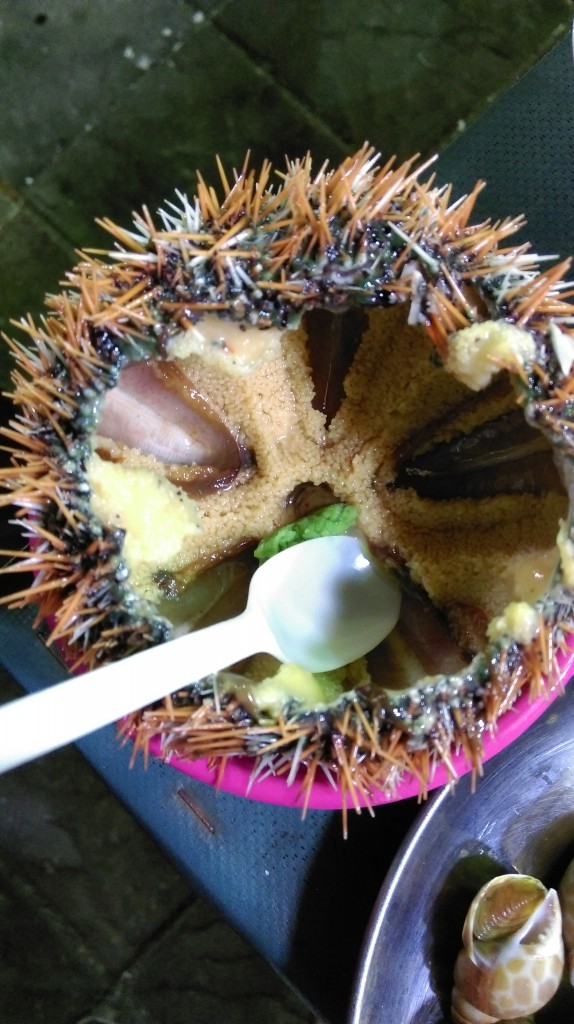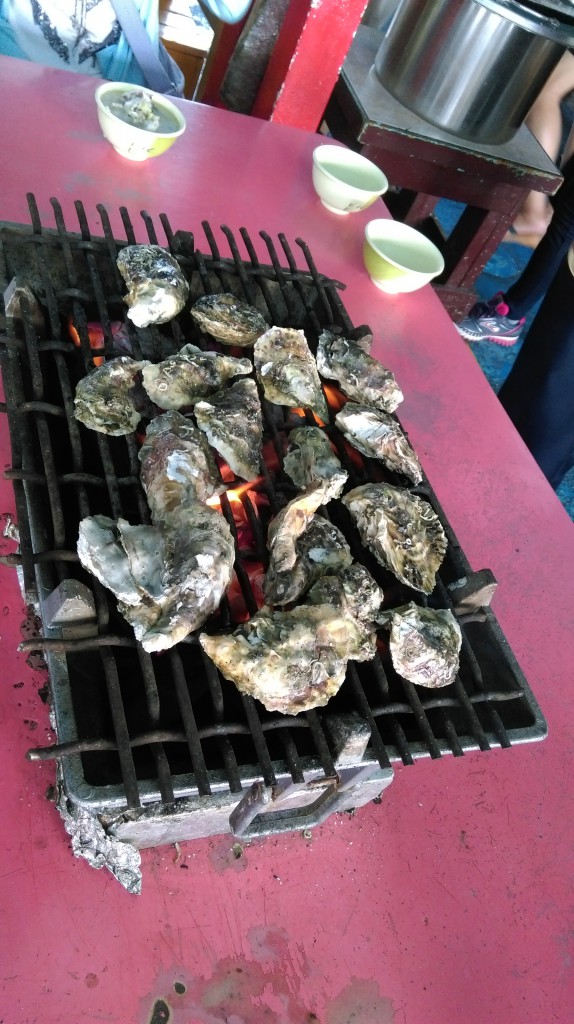 Besides breathtaking view, the ocean feasted us with fresh seafood. The grilled oyster was amazing with salty juice oozing and sweet flesh shaking as if it danced in my mouth. The urchin was soft and sweet, melted as soon as I put in my mouth.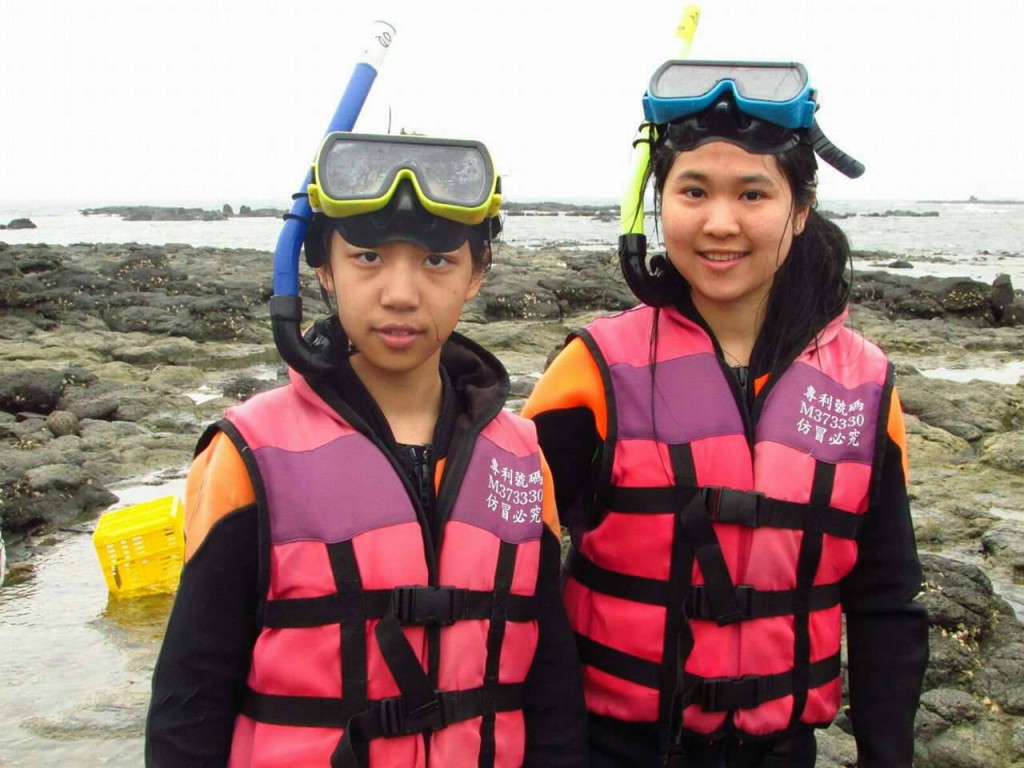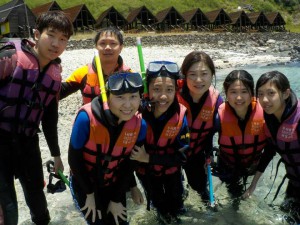 Of course we did not miss the chance to meet the undersea friends. The undersea world reminded me of 'Find  the Nemo' with its spectacular scene. As if a guest to Nemo's house, I especially like the colorful fish and coral.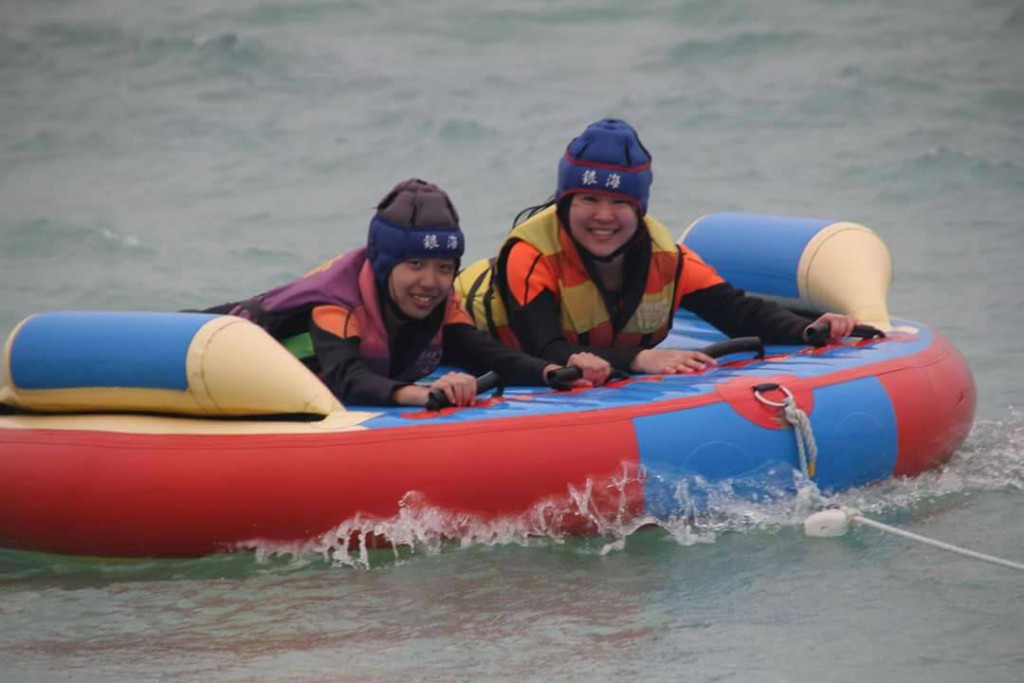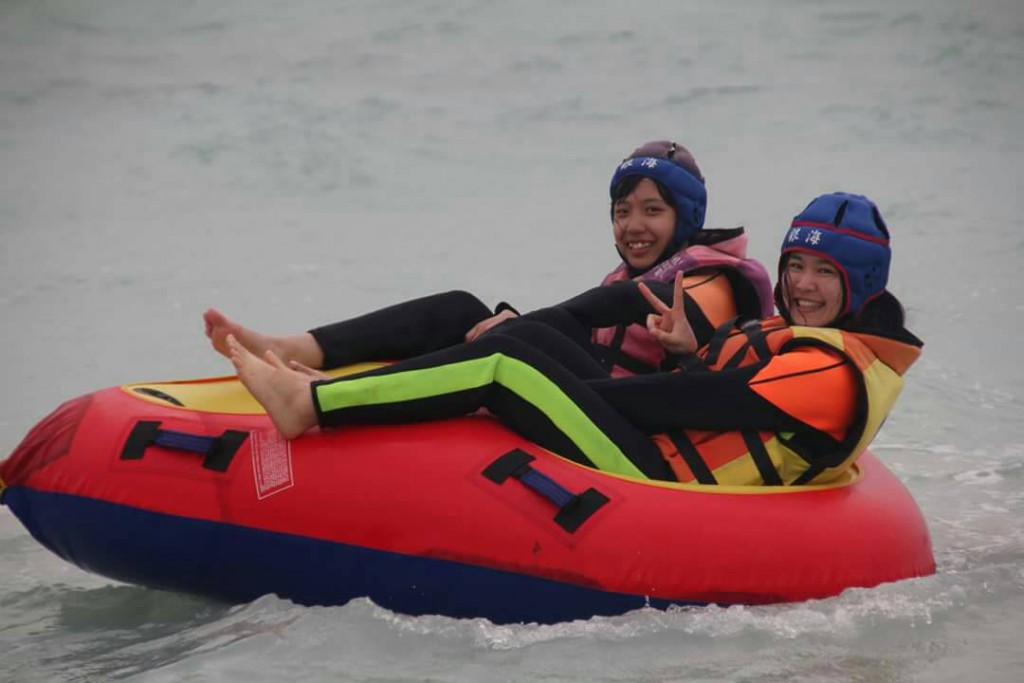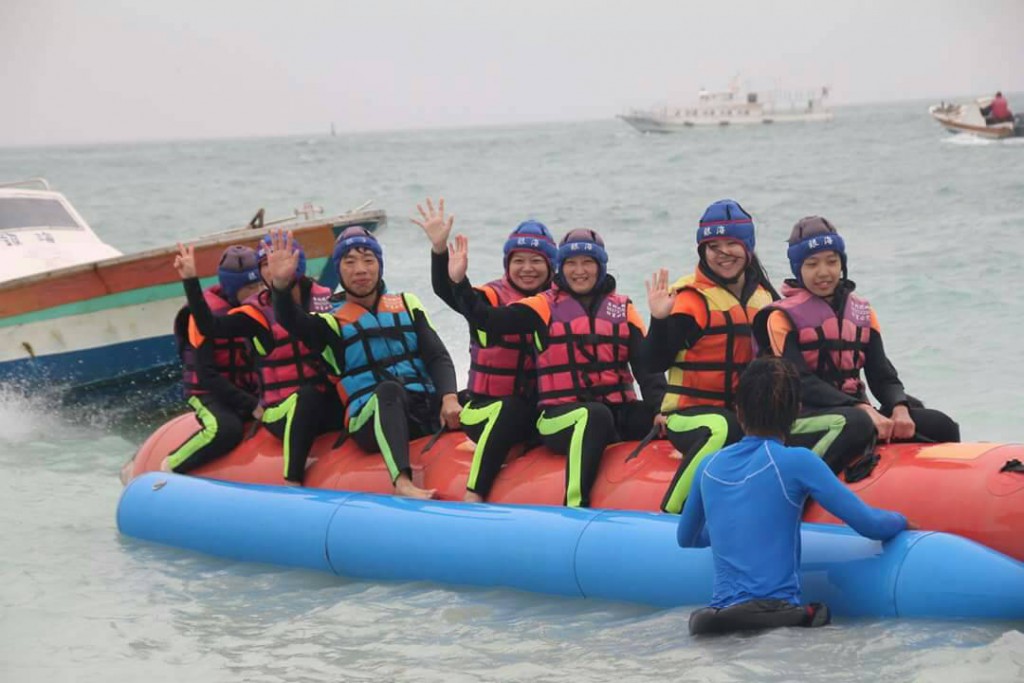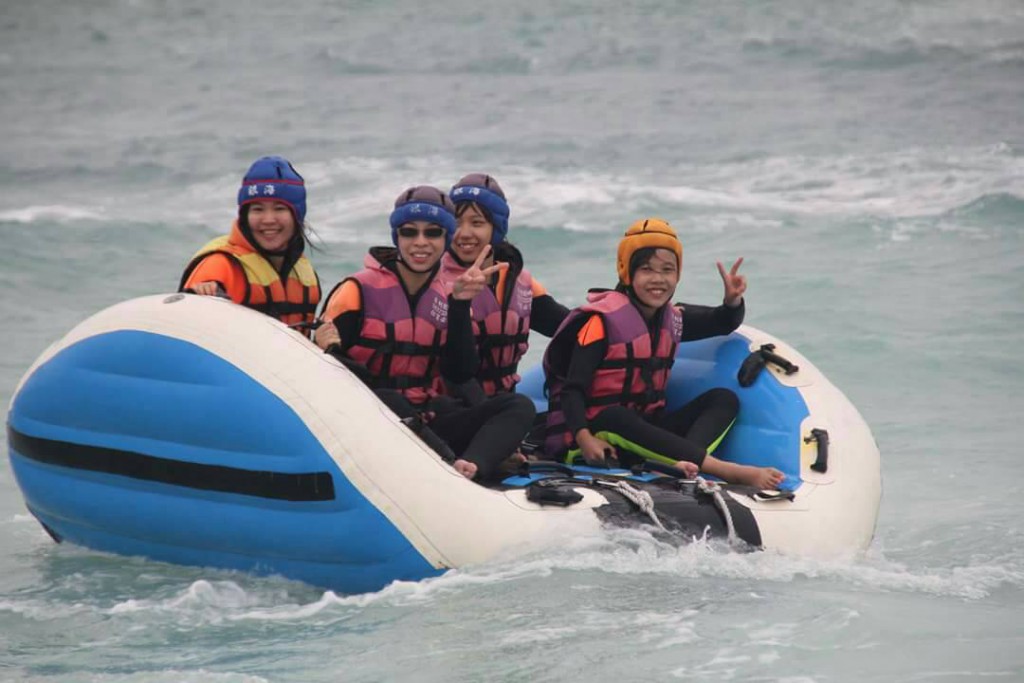 Welcome to the Ocean Amusement Park! In pursuit of speed and amusement, these facilities did not let me down. I enjoyed a bumpy trip above the sea with body bumping and water splashing. The sea water went into my mouth as I screamed at top of my lungs. Hmm… very salty.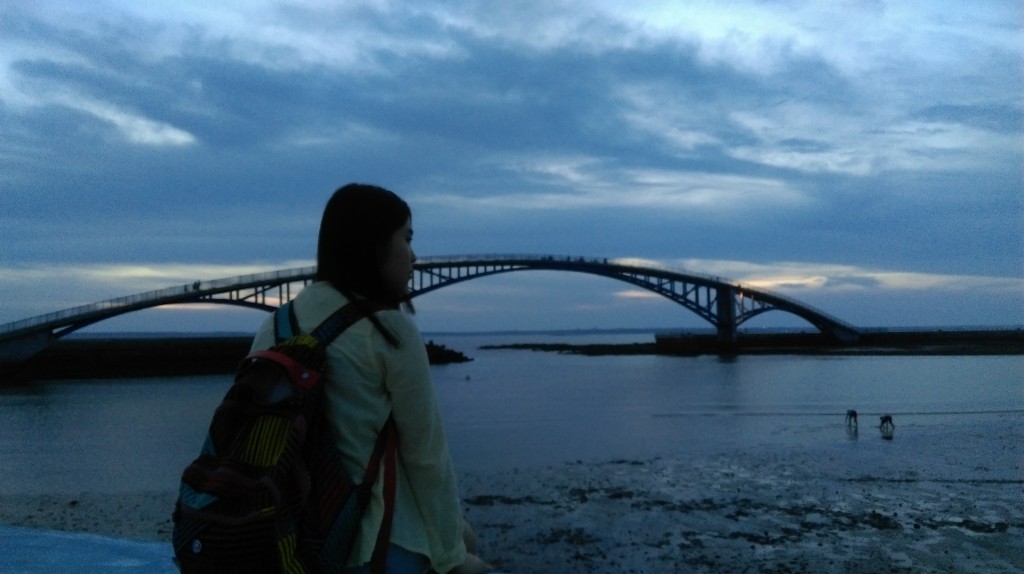 By looking toward the farthest, I said goodbye to the beautiful island as the sun said goodbye to me. Sinking in the cloud, the sun ended its day with a gorgeous shadow. I looked into it and make a promise to come back someday.