Hello TripHuggers! When you come across interesting travel spot or articles about travel, save them in TripHugger so that you can easily draw ideas from collections for your next trip. We just released a new version to enhance Collection functions which include
1. Add a new collection of spot directly in Collections page by clicking "+" on the top right corner of Collection -> Spot tab
2. Collect a web page directly from Safari on your iPhone — Click Share button in Safari to collect a web page in TripHugger (Please enable TripHugger share function in activity list or you will not be able to see TripHugger option in the Share Sheet of Safari after clicking Share button)
You can follow the following steps to easily collect a web page to TripHugger.
Open the Page in Safari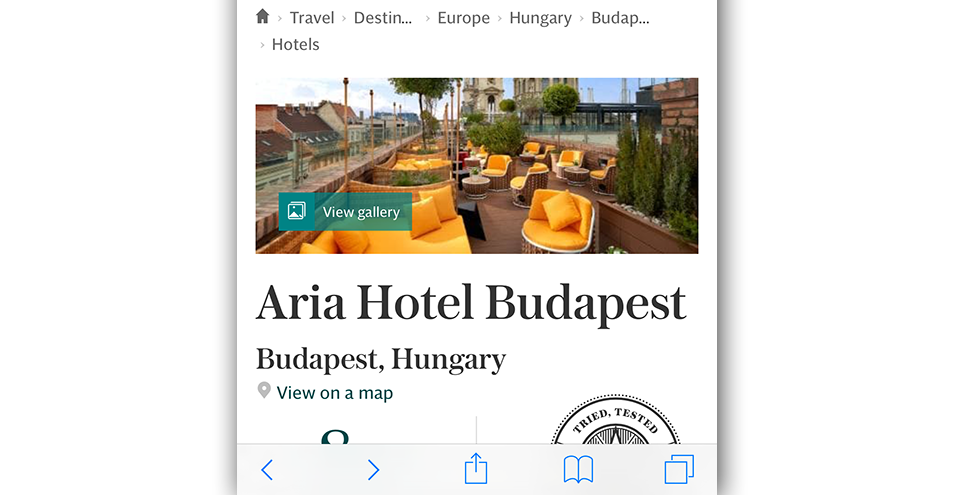 Saving webpages to your Collection makes it easy to collect vacation ideas! Open the travel information page you want to collect in Safari.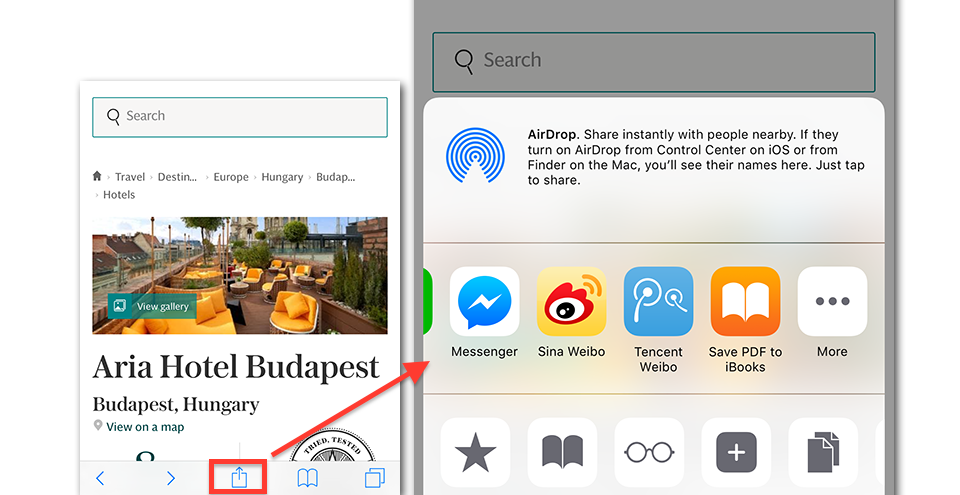 Click on Share button, and the share sheet will appear. Scroll to the right and then tap on More. You will find TripHugger in the Activities list.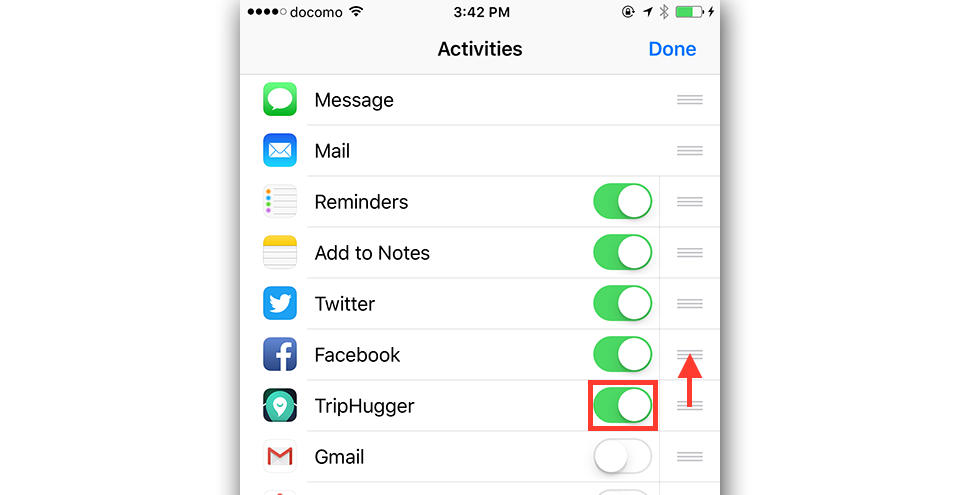 Enable TripHugger so that TripHugger will appear on your share sheet. To have TripHugger displayed in the beginning of the share sheet, move TripHugger to the top of the Activities list. Press Done to complete the change.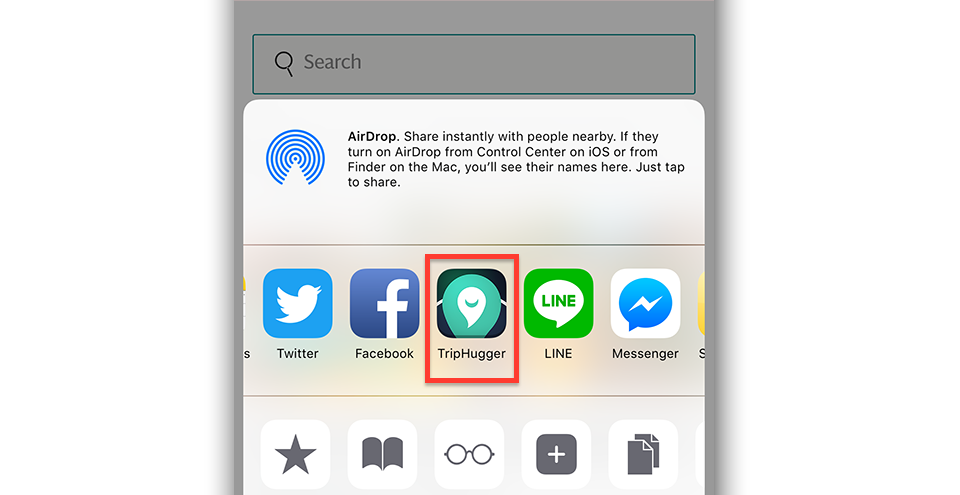 Then select "TripHugger" to collect the page.
Customize Information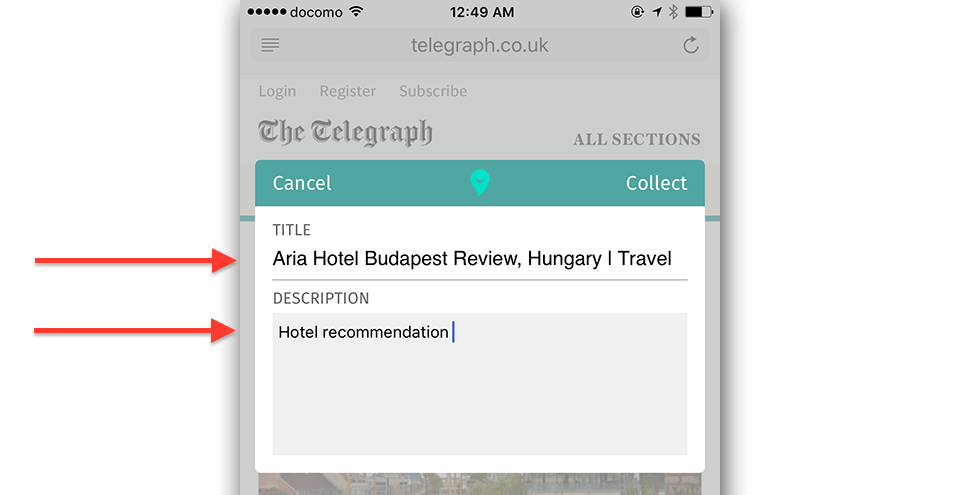 You can customize the title and description to be saved in your Collection, and then press Collect.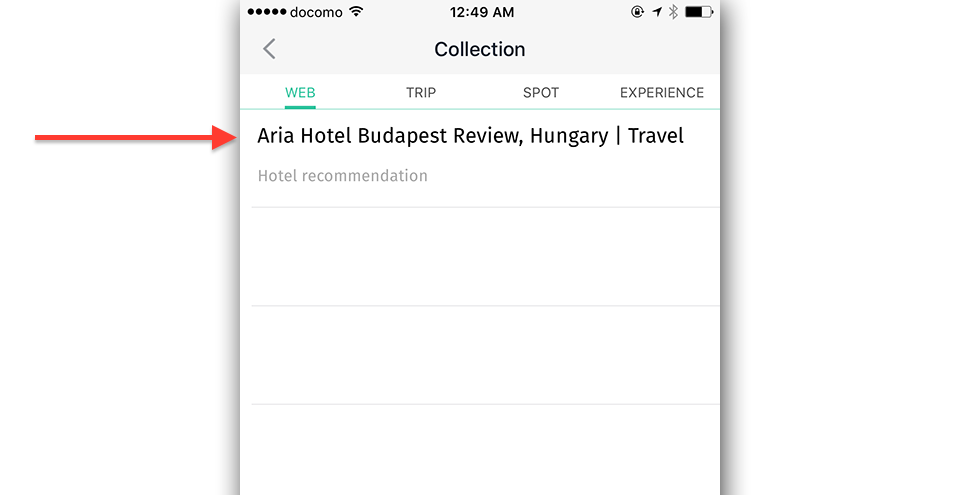 After you press Collect button, the link will be saved with the title and description which you created.
Collections make collecting travel ideas and planning trips much easier. We hope that you will enjoy collecting travel ideas anytime and anywhere with the new version!